Let
On-Hold Technologies

improve your telephone customer interaction!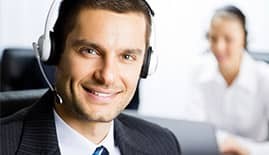 What would you tell a
captive audience

about your

company's business




philosophy, products and services?
"We value your business."

"We will do the best we can to service your needs."

– Introduce new products and services –

– Reinforce ad campaigns –

– Hours of operation and location –

– Promote seasonal events –
On the Phone Marketing or Message on-hold are effective because you're passing along information at precisely the right time, when the next person your caller visits with will be a member of your staff.
You simply cannot promote your business at a better time!
CALL US at

1(800) 599-8119

TODAY!