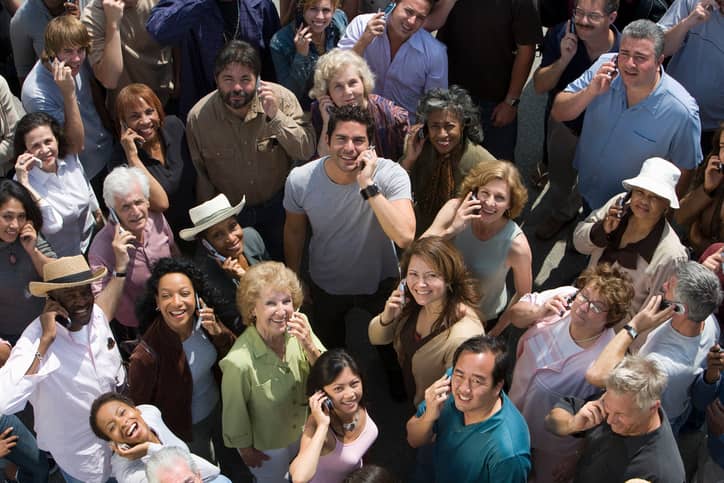 Did you know that it costs seven times more to get a new customer than to keep one?  You spend a lot of time and energy getting new customers, but how much effort are you spending on keeping them? One way to improve customer retention and create a "stickier" relationship, while growing your business, is by selling more to your existing customers. 
Business owners and managers are frustrated that employees are not cross-selling or promoting other services, even after providing incentives to do so.  Not everyone has the personality of a salesperson.  Most people feel uncomfortable selling.  Even the owners/managers aren't cross-selling as much as they would like.  Why?  Most times it's because they are focused on assisting the customer.  What if there were a way to tell every caller about a product/service you want them to know about?  Now there is….it's called Queue Marketing… from On-Hold Technologies.
Why the name Queue Marketing?  Remember the last time you went to the grocery store?  On the right side of the checkout aisle they have candy; on the left, magazines.  The checkout lane is some of the most valuable real estate in the store because that's where they increase the average ticket with impulse buys.  When a customer or prospect calls you, before the phone rings in your business, they are in the same "queue" and are already in a buying frame of mind.  It's the perfect opportunity to play a 15-second message about another product/service or, simply, why your company is the better choice.  
Restaurants: Promote appetizers/desserts, Happy Hour, Sunday brunch, live entertainment, catering
Distributors: promote inventory that's not moving, introduce new products
Retail: Offer specials, upcoming guest speakers, remind them that financing is available
Service businesses: Prompt inquiries about a product/service with the goal of booking a free consultation
Queue Marketing clients are getting incredible results because every caller hears the message with the option to bypass it if they prefer.
Call 800-599-8119 to see if Queue Marketing is a good fit for your business!