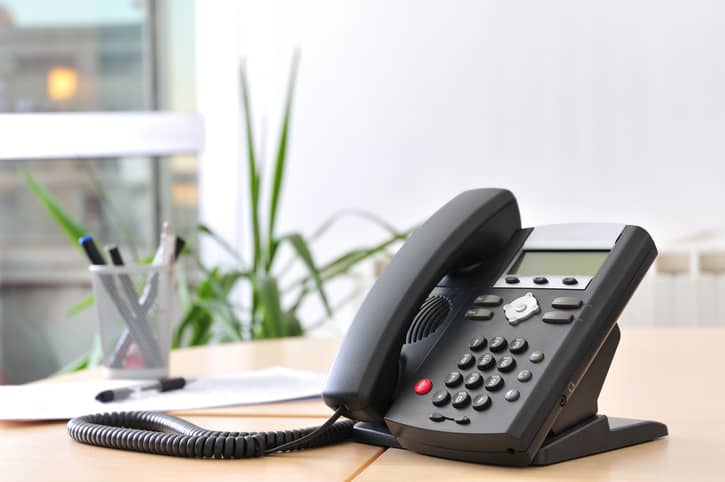 Enhance your image by having your voicemail, auto attendant / IVR system professionally recorded…
Press #1 for Marketing, #2 for Sales, etc."

"This is the… department, we're not available now – in case of an emergency contact…"
Give out hours, location and specials automatically!
When it comes to choosing the person to record automated attendant / IVR and voicemail prompts, many companies choose the person in the office with the nicest voice. Some even have their phone tech do the recordings. But is that the best option for your brand?
When someone calls your business, whether it's during business hours or after, many times that's the first impression they receive of your company, and we've all heard the phrase, "You don't get a second chance to make a good first impression!".
At On-Hold Technologies, we're audio branding specialists. We can help you develop the most efficient call flow so your customer receives assistance in the shortest amount of time. If you already have a system and greetings in place, we'll transcribe your existing recording, condense and polish the script, then record and provide a professional audio file recording that best represents your brand. We can also create it in the specific file type that sounds best for your phone system. In most cases we can even load it for you. After all, it's our goal to provide the Ultimate Customer Experience!
Hosted VOIP telephone services, such as Net2Phone, Mobex, RingCentral (Ring Central), GoToConnect (Go To Connect), LogMeIn (Log Me In), Jive, Comcast, Nextiva, AT&T Office At Hand (ATT), Vonage, 8X8 (8 X 8), Verizon, Weave, Nexogy, CallSprout (Call Sprout), Intermedia, Allworx, Microsoft Teams, 3CX, DialPad, Star2Star (Star 2 Star) SkySwitch, We Connect (Earthlink), ESI, Zultys, Wonderlink, Birch – Fusion Connect, M2S, Service Titan, Evoice, Tellarc, and Cytracom.
PBX and KSU phone systems – including Panasonic, Samsung, Norstar, Nortel, Mitel, Vodavi, XBlue, NEC and Mitsuco.
Voicemail boxes provided by your telephone service provider.
Cell phone voicemail recordings
Audio files in any format you need, (generally mono is required for AA or IVR audio files) including .mp3, CCITT uLaw or A-Law .wav, G711 PCM .wav, .ogg, .wma (Windows-Microsoft), .snd (Allworx). We can create them in the required audio bit depth, such as such as 8 bit, 16 bit, the audio sample rate you need such as 8000 Hz (8kHz), 16kHz, 44, 100 Hz (44.1kHz), 48,000 Hz (48(kHz), and the audio bit rate you need, such as 64Kbps or 128Kbps.

In any language!
Looking for an automated attendant system / IVR or service? Ask for a referral to a reliable provider!
Listen to these samples!
Auto Attendant and IVR
Voicemail
How it works:
We ask you or your personnel questions about what you want recorded.

We coordinate with your vendors and phone personnel on how to get the recording into the phone system.
Ready to take your business to the next level? Call On-Hold Technologies at 800-599-8119!
60-day money back guarantee!!