Why Choose Us as Your On-Hold Company?
When it comes to enhancing your audio brand, the company you hire is a very important decision.
On-Hold Technologies has been producing award-winning message-on-hold productions for nearly 30 years. In fact, we are one of the most awarded message-on-hold companies worldwide!
You could get something thrown together cheap… the internet is full of companies striving to be the cheapest. The reality…you get what you pay for. When the price difference between message-on-hold providers is typically only $10-$15 per month, why would you want a bland, boring, cookie-cutter production? Since one of our focuses is marketing results, hiring the cheapest firm that produces "fluff" likely will be the most expensive choice.
---
We're different:
We take a different approach. We listen to you, our client. We listen to your goals and develop a comprehensive strategic plan to reach those goals. We don't just produce fluff…that's easy to churn out. We certainly can, if that's what you're looking for, but that's typically not what our clients hire us for.
---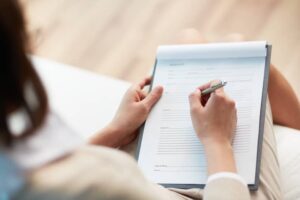 We do the work for you!
We don't have you fill out a questionnaire. That puts more work on you. We review your website and based on our extensive experience in your industry, we ask you questions…all you have to do is answer questions. Our professional copyrighters will develop a script and email it to you for review. We do all the heavy lifting to save you time!
---
Great Choices!
We have over 20 different professional voiceover actors. Click here to listen! Why so many? When callers hear the same voice and music every time they call, they assume they've heard the message already and tune it out. If you have repeat callers, we highly recommend changing the voice and music on every update. Listen to music choices here!
---
Foreign Languages!
We have produced on hold message recordings in many different languages. In fact, with our extensive contacts around the world, we can create productions in any language!
---
Who to trust?
With all the scams online, how do you know who to trust? Honesty and integrity are some of our core principles. Our CEO is Chairman of the Ethics Committee for the On-Hold Messaging Association, now known as the Experience Marketing Association. In fact, he is one of the founders of EMA. The first meeting back in 2001 was in our office in Florida.
If you don't choose us, we highly suggest you choose one of the Experience Marketing Association (EMA) members around the world. They have been properly vetted and adhere to EMA's strict ethical guidelines. Look on their site for the EMA logo.
---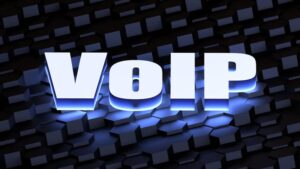 VOIP (Voice Over Internet Protocol) – Internet based phone systems
Changing your phone service to a hosted VOIP provider?
No problem! Since we have been in business before most people even knew what the internet was, we have evolved with the times. As our clients have migrated to hosted VOIP or premise-based VOIP phone systems, we have learned what formats the various providers are looking for and whether their service unicasts or multicasts. Don't know the difference? Just call and ask which is best for your business. We will work with your provider to provide our custom, licensed recordings that will work with your VOIP phone system and keep the on-hold message updated and fresh for your callers. It does make a significant difference in the overall customer experience. With our extensive expertise we can work with any VOIP provider to provide them your on-hold recordings, auto attendant / IVR and voicemail in the audio file format they need and also in the best-sounding format for their system. Examples of these systems include Net2Phone, Mobex, RingCentral (Ring Central), GoToConnect (Go To Connect), LogMeIn (Log Me In), Jive, Comcast, Nextiva, AT&T Office At Hand (ATT), Vonage, 8X8 (8 X 8), Verizon, Weave, Nexogy, CallSprout (Call Sprout), Intermedia, Allworx, Microsoft Teams, 3CX, DialPad, Star2Star (Star 2 Star) SkySwitch, We Connect (Earthlink), ESI, Zultys, Wonderlink, Birch – Fusion Connect, M2S, Service Titan, Evoice, Tellarc, and Cytracom.
We also work with most PBX and KSU phone systems – including Panasonic, Samsung, Norstar, Nortel, Mitel, Vodavi, XBlue, NEC and Mitsuco.
---

Multi-Location and National Accounts:
When it comes to large, multi-location clients, it's not a one-size-fits-all solution. There are special challenges that have to be handled properly to provide the best customer experience. Back in the day when cassettes and CDs were mailed to clients, many times an individual site would not get updated by the local employee. The same is true with USB-loadable players today. Let's face it, your employees have so much on their plate that updating the on-hold recording is not high on their priority list. Now with our IP-based players, we control the process so your staff doesn't have to do anything! We update the recording remotely and even adjust the volume to ensure it's playing at an optimal level.
---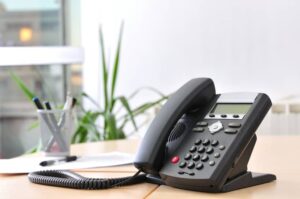 Don't have a business phone system?
We can work with specific phones purchased from an office superstore or online. Just ask!
---
We're so confident you're going to like our message-on-hold production that we're going to let you test-drive it for 30 days for free!
---
Want to market your services to every caller, not just the ones you place on hold?
This method has a proven track record and we developed it.
Ready to take your business to the next level? Call On-Hold Technologies, a division of Enrich Strategies, at –
800-599-8119
or click here to contact us online!