Queue Marketing –

On-Hold Technologies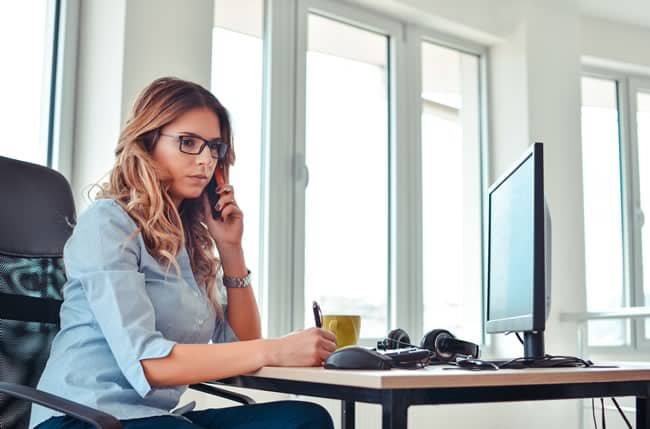 Unfortunately, many businesses tend to overlook the value of on hold marketing and / or queue marketing. But, make no mistake it is a crucial customer experience and a marketing tool. After all, it enables you to communicate one-on-one with a captive audience. On-Hold Technologies will help you impact your business positively by improving customer retention, grow your business and drive revenue with our unique on-hold marketing and queue marketing solutions.
What Is On Hold Marketing?
On hold marketing and/or queue marketing is a smart and effective way to communicate with, and sell to callers, who are already in the "queue" by means of an on-hold message that is connected to your telephone system that callers listen to while on hold when they call you. Often, they are already in a buying frame of mind, giving you the perfect opportunity to play a message about another product/service or, simply, why your company is the better choice.
Queue Marketing delivers incredible results because every caller hears the on-hold advertising message. Thus, from a marketing perspective businesses should aim to optimize the waiting experience, not minimize the waiting time.
Business Benefits of On-Hold Marketing
On-Hold Marketing is a great opportunity to sell additional products and services, enhance your branding efforts, offer a more professional image, and provide helpful information to your callers. Some of the business benefits are outlined below:
Company Brand

On-hold marketing improves brand appearance and recognition. Listening to the on-hold message will let callers know what your company is all about; it will improve customer experience and satisfaction, and will generate new sales.

Retain Callers

No one likes listening to 'dead-air', dreaded beeps or dodgy music. Using well-crafted on-hold marketing messages can increase revenue by reducing the number of callers who abandon the call and hang up.

Promote New Products

It is much easier to sell to existing customers. So, use the opportunity to tell them one-on-one about your range of products/services while they are holding.

Generate New Sales

Promote your special offers to callers in the on-hold message. When the call is answered, they can purchase the product. Easy.

Drive Callers to Your Website

It is very likely that your callers will be sitting in front of a computer when calling. So, why not send them to your website? They might even buy something!

Cross Sell

Clients have notoriously short memories – they often forget that you provide other products and services. Cross promote products/services to remind them while they are waiting.
Implement an Effective On-Hold Marketing Recording Solution
Are you enthusiastic about the benefits that on-hold marketing will bring to your business? But, are you at a loss as to how to create an effective on-hold marketing message? On-Hold Technologies makes the process easy-as-pie with their unique queue marketing and phone commercials. Here is the process we follow to help you implement an effective on-hold marketing solution:
Website Review

Our seasoned marketing professional will review your website, and then interview you in detail, to learn about your marketing needs and goals. After identifying your main messages, we will brainstorm the best on-hold marketing solution suitable to your specific industry. No need to complete lengthy questionnaires – we take the work out of your hands!

Develop a Script

Our team of professional copywriters understands industry-specific writing. We will develop a one of a kind on-hold message script that reflects your company's brand and values. You name the style and we'll write it!

Assign the Voice of Your Choice

We offer many professional voice talents, languages, and even authentic accents to choose from. You can visit our on-hold samples by clicking here.

Check Your Email

Typically, you'll receive a script for review between 24 and 48 hours. Make any changes you wish, and then email it back to us.

Mixing & Editing

Time for the production! This is when the studio engineers go to work to clean it up and put it together for the best sound quality possible.

Final Countdown!

At last, it is time to hear the final result! We'll email you a link to listen to the production.
Why Choose On-Hold Technologies?
On-Hold Technologies has been producing award-winning on-hold marketing messages for nearly 25 years and counting, winning numerous prestigious awards for marketing excellence and creativity. Our website testimonials serve as further proof of our commitment to service excellence. We offer affordable marketing on hold solutions that engage and motivate callers to take action, drive sales, reduce caller hang-ups, and enhance the customer experience. Contact us now for a free demo.