Hold music is not something most people consider when setting up their business. However, having the right hold music can put your calling customers into a more relaxed and receptive state. With Music on Hold, we will guide you through some of the more common questions and answers to think about when setting up your business's phone lines.
What Is Music On Hold?

Music on Hold is the business practice of playing music through the phone when someone is either placed on hold, or going through the switchboard. It is common practice to have music on hold in businesses, especially those that involve an element of customer service.
What Is The Best Hold Music For My Business?
When selecting on hold music for business, you need to consider the image you are trying to present. Typically, there are three kinds of hold music:
Pop,

Classical, and

Muzak (Muzak is the term for typical hold music).
Pop music resonates well with the younger audiences. But, it is off-putting to the older audiences. While Classical music has the opposite effect, and resonates much more with older customers and less with the younger ones. Muzak strikes a balance between the two – it seems to have a longer retention rate, as it is what people expect to hear while on hold.
Why Do I Need Hold Music For My Business?
If your business deals with customers over phone lines, then having phone hold music is a marketing necessity. Most business calls are placed on hold while a consultant is busy. A business music service not only increases the retention of customers on the phone, but also makes them more alert and receptive to deals and new business.
Why Does On-Hold Music Keep Callers On The Line For Longer?

When a caller is sitting on a line, silence or 'dead air' makes the waiting period feel longer than it actually is, prompting callers to hang up rather than wait. This is due to the 'perceived time' of the caller slowing down, making the seconds and minutes drag on.
Adding hold music, which is narrating and detailing benefits to customers or even simply giving an estimated time until their call will be answered, will keep the caller engaged and much less likely to hang up, and their perceived time will no longer seem to be dragging on as much.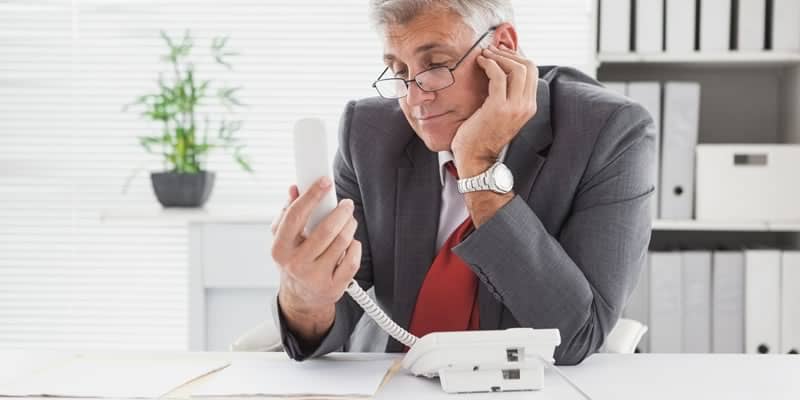 How To Choose The Best Hold Music For My Business?
When choosing the best hold music for your business you need to understand who will be listening to the hold music and how best to appeal to them. You should also be mindful of the fact that your hold music in some way links to your business identity. You want to keep your callers engaged, and also impart to them your business's brand. All the above can be achieved through the particular kind of music that you choose to associate your business with by means of your choice of hold music.
How Often Should I Change My On Hold Music?
You do not want your customers to keep listening to the same old hold music over and over. There is no set limit to when your hold music needs to change. But, there are a few guidelines you can follow:
If your business is subject to a lot of repeat callers, it is a good idea to change your hold music once a month as that will keep things fresh and engaging.

If most of your calls are first-time callers, you can get by without having to change your hold music that frequently.

It is always a good idea to change your hold music to match the current mood of your audience, such as having appropriate music for special holidays like Christmas or Easter.
Why Do I Need To Have Licensed Music?
As you are using hold music in a business capacity, in order for you to be legally allowed to play your favorite songs, top hits on the radio or any other kind of commercial music, you will need the correct licensing to be able to broadcast it without the incurrence of any legal repercussions.
Why Can't I Just Play The Radio Or MP3 To My Callers?
In order for you to be legally allowed to play commercial music to your callers, you need the correct licensing. While playing your favorite radio station to your callers while on hold is certainly possible, you do need a rebroadcasting license to be able to so legally. With MP3's, you need the correct licensing and authorization to play those songs in a business capacity.
Is The Music Provided Licensed?
All the music provided by On-Hold Technologies for the purpose of use as hold music for your business have gone through the correct channels of music licensing to ensure that it is legally available for use. With On-Hold Technologies, you can rest easy knowing that your hold music is both entertaining to your callers and not breaking any laws.
Can I Use The Same On Hold Music License In Multiple Locations?
Once you have paid for the use of the music on hold, you do not need to further worry about the licensing fees. However, if you intend to use the on hold music licensing service in multiple locations, you might incur additional fees.
How To Get Hold Music On Your Business Phone?
A typical business phone setup consists of a very specialized phone system, which has been installed, programmed and set up by professionals. These business phone systems typically have a central box out of which all the phones in the office operate. The equipment, music licensing and implementation of your music on hold system act as a small system add-on that simply plugs into the central box off your office phone system. Some music on hold systems require a simple bit of programming to 'turn them on' which your installation technician will see to.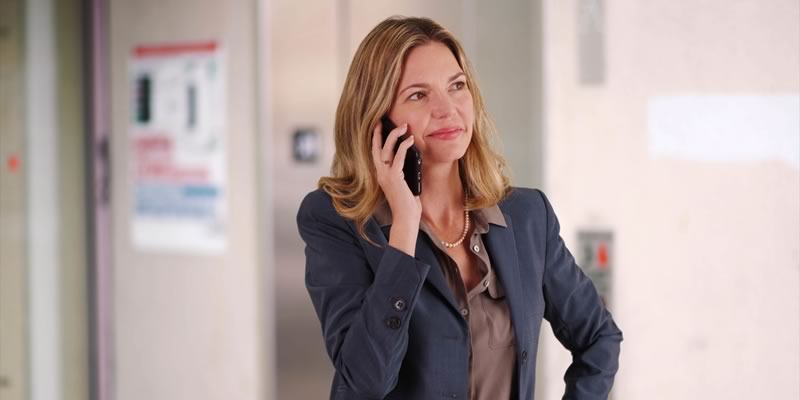 Why Does On Hold Music Sound So Bad?
Telephones have a certain frequency cut-off rate, and tend to restrict the information passing through them to between 300 and 3,400 Hz. This does not affect voice quality quite that much, as most of the information from the sound of a voice falls within the passband. Music, however, has a lot of information that falls above the passband, which the telephone cuts off. This results in the music sounding distorted and garbled, unless the music has been specially crafted to be played over a telephone.
Why Does Hold Music Have Static?

The 'static' one hears through on hold music is not actually static but a decrease of the signal. The file size one is allowed to insert into a hold system is minimal. So, what often happens is that the audio is compressed; causing a quality loss and resulting in the 'static' that one hears over the phone.
Do Callers Hear The Same Music Every Time They Call?

This is dependent on the business and how often one chooses to cycle the hold music. The length of the hold music sample also may have an impact on which segments the customer hears on repeated calling, as different parts of the music loop may play. Customer service centers are recommended to change their on hold music once a month to keep things fresh and engaging.
Can I Play Different On Hold Music Depending On The Extension Called?
This is dependent on the setup of your phone network and how the extensions are routed. A technician will be able to assist. Should your customer service phone network be set up in such a way that allows different music to be played on different extensions, then it can be implemented.
How Long Does It Take To Implement A Solution?

With On-Hold Technologies, we begin working on your script and music selection as soon as we receive your order. We then send you samples for your approval. Should you approve the samples, and with any changes noted, the entire process for implementation can take less than two business days.
What Kind Of Music On Hold Equipment Do I Need?

All you need to implement hold music is a telephone system, a music on hold player and the music you wish to play on a CD or in MP3 format. This equipment can be sourced for you should you be missing any of it.
Can I Have Custom Hold Music?
Should you wish to have customized music on hold, like your favorite song or classical piece, this can easily be arranged. However, please be aware that there are licensing fees involved for custom music.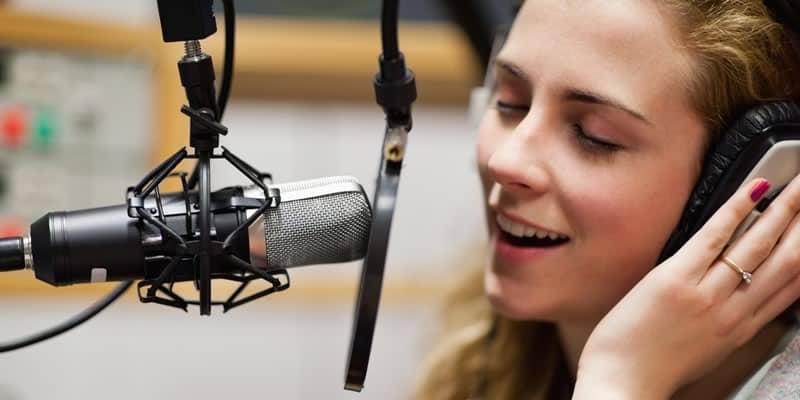 I Have Regular Phones And Phone Lines. Can I Still Get On-Hold Audio?
Yes, you can! The only equipment you need for the implementation of your music on hold system with regular phone lines is an on hold player and an on hold adapter. A technician will be able to seamlessly integrate these items into your existing system.
We Only Have People On Hold For A Short Time. Do We Still Need An On Hold System?

Most customers will form an impression of a company within five seconds of calling. You will never again have a second chance at a first impression. So, professional hold music will ensure your first impression is a good one, even if it is only for a very short time. In addition, most people underestimate how long a customer can be on hold for in the customer service department and how long the 'perceived time' for the customer, without any hold music, feels. 30 seconds of silence may very well feel like 10 boring minutes on the side of the customer.
How Do I Know If My Phone System Is Music On Hold Ready?
An on-hold ready system will have either a MOH (music on hold) jack, or a music note graphic. Even if one of these is visible, you may require some extra programming to get your phones ready for music on hold.
If these are missing, a qualified technician can install the equipment you need to get your phone systems primed for music on hold.
I Have Call Waiting; Can I Use Music On Hold With It?
Call waiting is a telecommunication service offered by your phone company. So, there is no way to play the on hold music to the first caller. To get around this, you can set call forwarding or 'roll over lines' for when the line is busy and allow the customers to listen to your call wait music.
Do You Offer Music On Hold For Small Businesses?
Yes, we do! At On-Hold Technologies, we are well-equipped to handle all business sizes, from small home offices to major organizations. We have a specialized music system for small businesses and can set up a small business phone system with music on hold.
What Do I Need To Add Music On Hold To My Business?
All you need to get started with a music on hold system is the following:
The equipment (in the form of hold adapters and phone line), and

The people to answer the calls.
We will take care of the implementation process.
Can I Use Free Hold Music On My Phone System?
There are many alternatives to licensed music to play on your on-hold system in the form of royalty-free hold music. Free hold music is available. However, it may not have the selection or the quality you are looking for to represent your business.
Why Choose On-Hold Technologies?

For nearly 30 years, On-Hold Technologies has been the company that has been leading the market when it comes to music on hold. Our company offering is unique, as we listen to your needs and tailor-make a solution unique to you, even providing you with a music on hold free demo to evaluate. If you would like to view our scriptwriters, listen to our voice talent, read our testimonials or take advantage of a free demo, contact us now!