Custom on Hold Messages –

On-Hold Technologies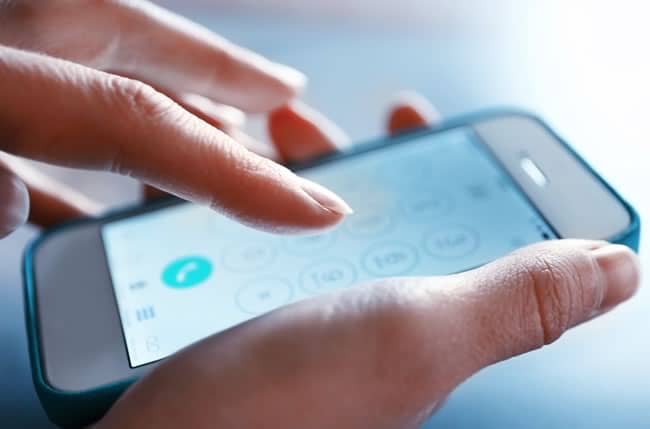 Caller experience is vital to make or break your next sale. Therefore, your callers must enjoy a pleasant telephone exchange when engaging with your company. When you consider that 70% of all callers are placed on hold, it should be clear that an effective on-hold message system will capture attention, sell your products/services, and turn 'dead air' into an invaluable marketing opportunity. On-Hold Technologies will work with you to engage the power of message on-hold solutions for your business.
What Is Message On Hold?
Message on Hold (MOH) is a speaking recording that is played when a caller is placed on hold. It is a common business practice and uses the free time to inform callers of products/services, news, and events in your company.
Benefits of On-Hold Messages for Business
An on hold messaging service that is used effectively will be one of the most powerful (yet economical) marketing investments you ever make! Here are some of the benefits:
means hold music for business is not just a luxury; it is essential to your business. Here are some of the reasons why:
Message On Hold Marketing Opportunities
Sales Talk

Everyone wants an increase in sales, right? So, if you know that 16-20% of callers made a purchasing decision based on information they heard while on-hold, an on-hold message system is an investment that you cannot afford to miss.

Wasted on-hold time is turned into valuable on-hold marketing opportunities; providing you with 'free' marketing to a captive audience with little additional cost to the business. A win-win all around.

Message on-hold can be used to reinforce your ad campaigns.

Cross-Sell

Promote add-ons, additional services, products, and specials while callers wait on hold.

Rock Your Return on Investment

Take advantage of this opportunity to turn the on-hold messaging into an advertising tool and increase sales by advertising current offers, resulting in greater ROI.

Polish Your Image

Providing customers with a professional on-hold message can enhance the perceived quality of your business, building your credibility.

It improves caller engagement, and also ensures callers know that their time, patience and custom is valued. In fact, statistics show that 88% of callers prefer to hear messages on hold instead of silence.

Build Brand Awareness

On-hold messaging is a powerful branding tool – by using custom messages you can reinforce your brand

In-the-Know

On-hold messaging can keep your customers in the know about a new product/service or achievement in the time they are on hold.

It gives the opportunity to highlight and market your products, services, and capabilities.

It is an opportunity to answer frequently asked questions, and

it can demonstrate to callers that you offer more than perhaps presumed and assure them that your company is the right solution for their needs.

Drive Traffic

On-hold time is the perfect time to drive traffic to your website and other properties.
Other Benefits of on-hold messaging
Reduce Hang Ups

60% of callers will hang up when left in silence on hold and 30% will not call back. An expertly produced message on hold service will help you retain calls.

Play With Perception

Message on hold will reduce your caller's perceived wait time, thus reducing frustration while on hold; improving customer relations. Callers will wait 4 times as long listening to messages as opposed to music alone. This is because the messages entertain the callers thought processes and keep them interested and waiting to hear the next message.

Automated Messages

Professional recordings enable businesses to deliver key information to a calling customer both in and out of business hours.

It can save valuable time by answering frequently asked questions such as inquiries, opening times, locations, and directions.

56% of incoming callers received the information they needed via the on-hold message versus speaking with a live employee.

Reduce Call Volume

Messaging that answers a common question or provides information about an unusual occurrence help reduce the number of calls that must be taken by live reps.
Multi-Language / On Hold In Spanish
On-Hold Technologies will improve the reach of your on-hold message with professional recordings in multiple languages and accents.
Custom On-Hold Messages
Every business is different. On-Hold Technologies knows this, and will customize a message on hold to bring you the results you need. No cookie cutter recipes!
What Is Included In Our On Hold Messaging Services
Whatever your business needs, On-Hold Technologies will help your business make great impressions. This is the process followed to make you sound great:
Q & A

After reviewing your website, we will call you to ask some questions. No need to dread the Q & A! It is necessary to establish the image your company wants to portray. And, the bonus: you don't have to complete lengthy and time-consuming questionnaires.

Right Writing

Using the info gathered, our team of professional copywriters will develop a custom message on-hold script that reflects your company's brand and values. You name the style and we will write it!

Voice Choices

Time to speak: we boast some of the best professional voiceover actors in the industry. We can do productions in any language, including Spanish! We even have voice talent with an authentic accent of your choice. Click here to listen to on hold messages samples.

Check Your Email

Typically, within 24 to 48 hours you will receive a script for review. Make changes as you see fit, then email it back to us.

Work the Magic

Time for the studio engineers to work their magic – they mix, edit, clean it up, and put it together. The result: studio-sound quality on every phone system!

Hey Presto!

Time to listen to the final result! We will email you a link to listen to the production.

Final Set-Up

We will coordinate the installation, so you do not have to deal with it… remember, we do all the heavy lifting! If you have hosted VOIP phone service (internet -based telephone service), we'll even deal directly with the phone service provider to ensure the message on hold is loaded in the proper format to sound the best!

Follow Up

We will follow up to make sure the volume is just right! And, that you, our valued client, is completely satisfied.
Why Choose On-Hold Technologies?
On-Hold Technologies is proud of our numerous prestigious awards for marketing excellence and creativity in the on-hold messaging industry. For more than 24 years, our award-winning professional copywriters and voice talent's abilities enabled us to produce on-hold messages for every industry imaginable. Our website testimonials serve as further proof of our commitment to service excellence. We are so confident of our abilities, that we invite you to contact us today for a free message on-hold demo.