Auto Attendant / IVR Phone System Audio –

On-Hold Technologies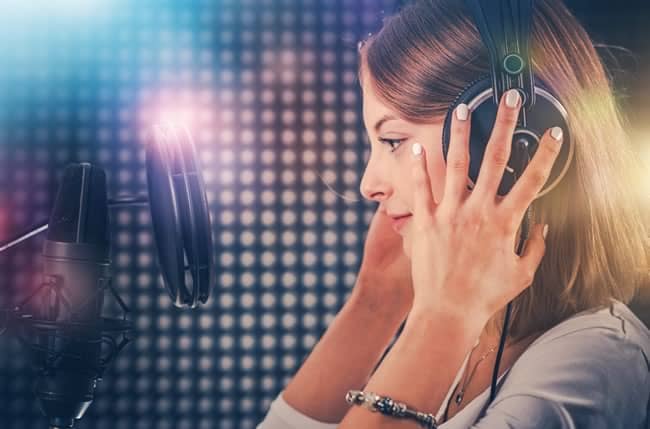 A telephone is a lifeline to any business, big or small. It offers you the opportunity to engage on a personal, one-on-one level with your customers. However, your business phone recording must be professional and useful to callers to ensure effective and efficient interaction. If not, it could mean the loss of potential business. On-Hold Technologies offers you a cost-effective solution – a professional automated attendant / IVR recording that will that engage and motivate your callers to take action, drive sales, reduce caller hang-ups and enhance the customer experience.
Auto Attendant /IVR Phone System Recording
An auto attendant phone system (also known as a virtual receptionist) is a voice menu system that provides a personalized message to callers, allowing them to be automatically transferred based on prompts. It uses an auto attendant / IVR phone recording to:
Answer incoming calls

Present the caller with a menu of options for the different departments in the business,

The caller chooses the department they want from the main menu by either using a touch-tone keypad or by speaking the number, and

The attendant transfers the call through Interactive Voice Response (IVR) software.
Benefits of an Auto Attendant / IVR Phone System
Calling a business can be a frustrating experience, so much so that statistics indicate that 34% of callers that hang up never call back! So, it is vital that you catch them first time around. An auto attendant / IVR phone system will help you accomplish this, but that is not the only benefit. Here are further benefits of an auto attendant / IVR phone system:
Cost Savings

Eliminating the need for a full-time secretary or receptionist will save you significant operating and human resources costs: no salary, no training costs, vacation time, sick leave, health insurance, and so on. Rather reallocate the money spent on these wages to other areas of your business.

Your Own Virtual Receptionist

An auto attendant / IVR offers you the benefit of a full-time secretary without the associated costs. And, your auto-attendant / IVR can "start" immediately.

Professionalism

Like it or not, appearances count in business. An auto attendant is always ready and always professional, giving your business an air of legitimacy and professionalism to callers.

Consistency in voice, tone and message

Consistency is crucial for good customer experience – an auto-attendant / IVR is never sick, and never has a bad day. Even if you do have a dedicated receptionist, the call could still go to voice mail, or the receptionist might not answer with the same greeting and friendly tone every time.

Efficient Call Routing based on the audio script

An auto attendant / IVR can easily manage high call volumes and route them accordingly. The caller still has the option of where they would like to be transferred, based on the audio, thus making the entire process more efficient.

No Missed Calls

While the human element may sometimes miss a call, auto attendants pick up when no employees are available to answer, thus ensuring any incoming calls are dealt with and accounted for.

Around-the-Clock Business

Instead of the usual 9 to 5, you get to operate 24 hours per day, 7 days a week – without having to physically be there.

Global boundaries or time zones will be irrelevant.

The auto-attendant / IVR script ensures that your clients' inquiries are properly routed 24 hours per day.

Personalized Greeting / Message

A professional auto attendant / IVR recording gives you complete control over your welcome message. You can customize the auto attendant script for your personalized greeting, business message, menu options, and so on, depending on whether the call is received during business hours, holidays, and non-business hours. You can select voice styles, language and even accents, should you so wish.
Steps to Implement an Automated Attendant / IVR Phone System Recording
While many people prefer a live voice when they call your company, everyone appreciates their call being routed to the right department seamlessly. An automated attendant / IVR phone system, when implemented properly, will easily accomplish such a task. Here are the suggested steps to help you implement a personable automated script, automated greeting and automated attendant recording:
Do Not Sound Like a Robot

Research has shown that callers prefer an authentic voice to an artificial computer-generated voice. So, try to make your automated recording sound as 'human' as possible.

First Things First

Give customers the most important information first by assigning the most requested menu options the highest ranking. That way, most customers will find what they need almost immediately.

Limit Options

You probably should not have more than five primary menu options. Otherwise, callers will have to waste time waiting for their option, and the goal is to save time.

Short & Sweet

Most consumers (71 percent) prefer short introductions that last just three seconds or less. Therefore, "KISS" – keep-it-short-and-simple by limiting the length of the voice introduction.

Zero to Hero

You must always (ALWAYS!) provide your caller with the option to press '0' to speak to a real person.
Why Choose On-Hold Technologies
One of the most awarded auto attendant / IVR recording companies worldwide; On-Hold Technologies is not a new kid on the block. We have been around for nearly 30 years perfecting our skills as audio branding specialists. We will help you develop the most efficient call flow so your customer receives assistance in the shortest amount of time. After all, it is our goal to provide the ultimate customer experience! Contact us now for a free automated attendant / IVR recording demo.